PlusTITM Litho1000Ti® Concrete Sealer/Hardener
America's first TiO2-enhanced photocatalytic sealer/hardener for concrete pavement
Pollution-reducing, super-hydrophilic PlusTi concrete sealer / hardenerdeeplypenetrates the surfaces of aging and newer concrete roadways, bridges and runways to improve density, for long-lasting protection against freeze/thaw cycling, as well as water, salt and brine intrusion. This water-based lithium silicate enhanced with titanium dioxide extends pavement life while removing harmful nitrogen oxides (NOx), volatile organic compounds (VOC), and other mobile-sourced pollutants, including tire-wear debris.
Unlike topical sealers that merely coat the top of the concrete surface, PlusTi concrete sealer / hardener reacts with the hydrating cement, filling its concrete capillaries for an in-depth seal. Its air- and stormwater-purifying surface perpetually regenerates itself, resisting weathering, stain and traffic-related wear while contributing to compliance with U.S. EPA's stringent National Ambient Air Quality Standard (NAAQS) and amassing both U.S. Green Building Council (USGBC) LEED and Institute for Sustainable Infrastructure (ISI) Envision credits.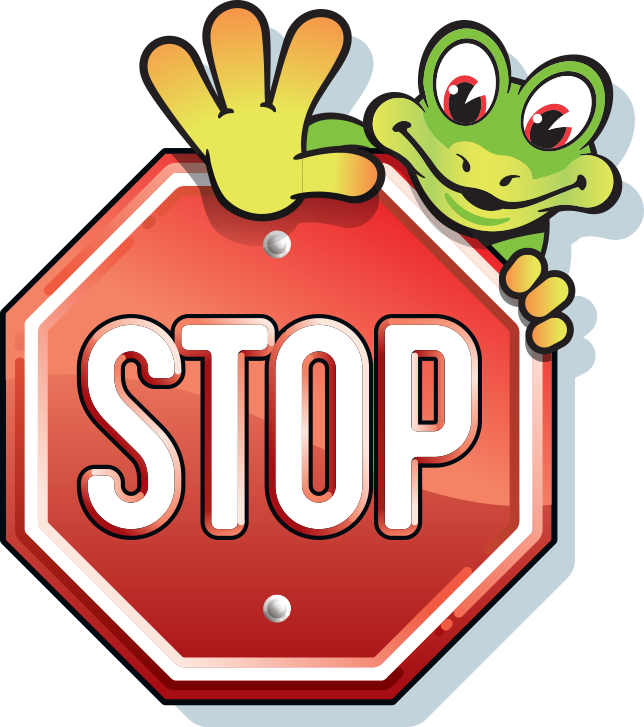 "Concrete pavements are particularly vulnerable to freeze/thaw cycling. With this innovative product, road engineers get the lasting protection they're looking for, with the added benefits of a surface that accelerates water dissipation, reduces vehicular-related pollution and helps mitigate urban heat islands. It's a win-win for both preventive maintenance and environmental responsibility."
Michael Durante
PTI Vice President, Finance & Strategic Planning
Tested and Proven!
TiO2 Penetration Major FL Airport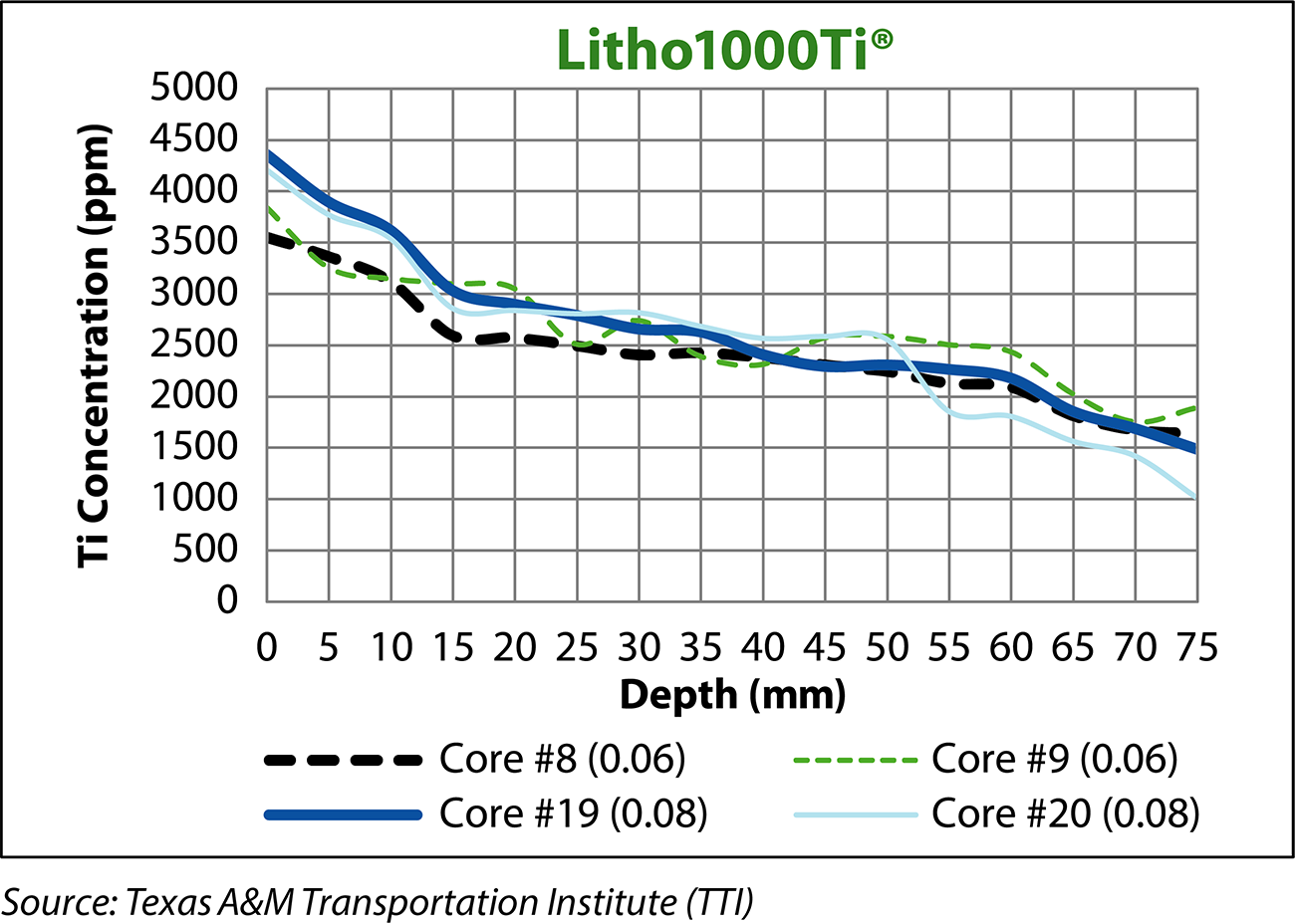 TiO2 Impact on Skid Resistance and Hydrophilic Implications

NOx Reduction Major FL Airport and SW Florida County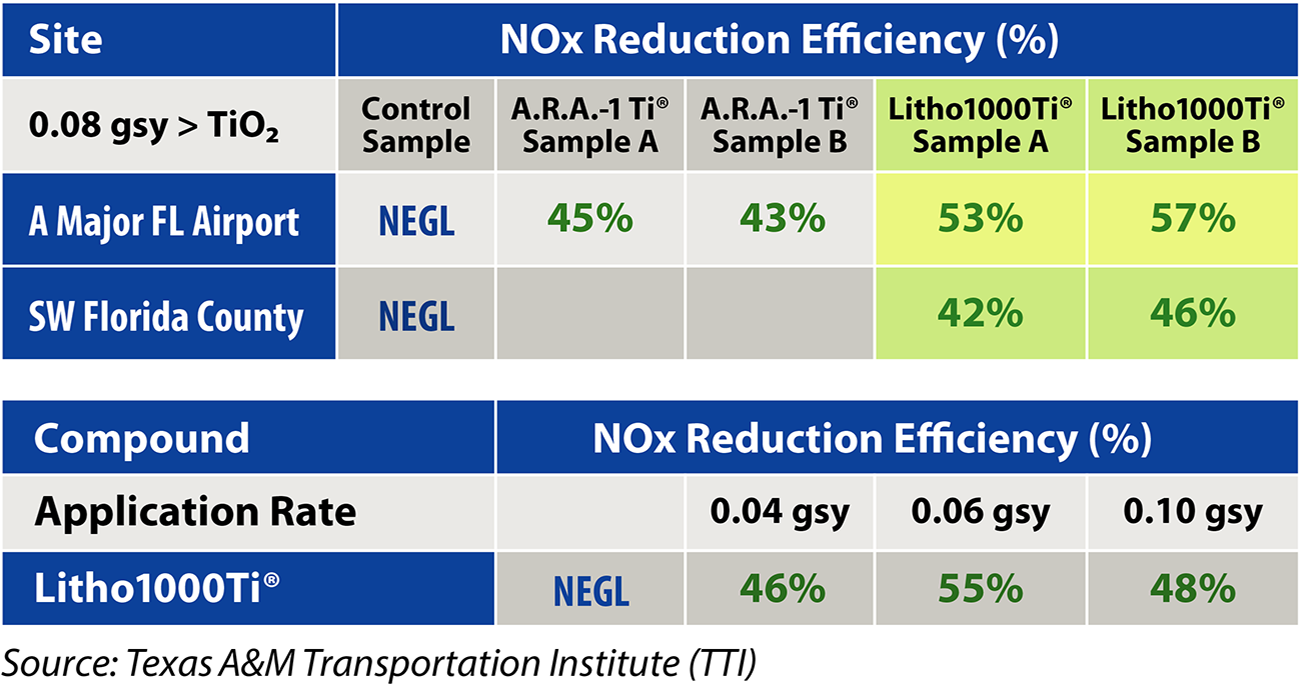 Solar Reflectance