Golf in Northeastern Florida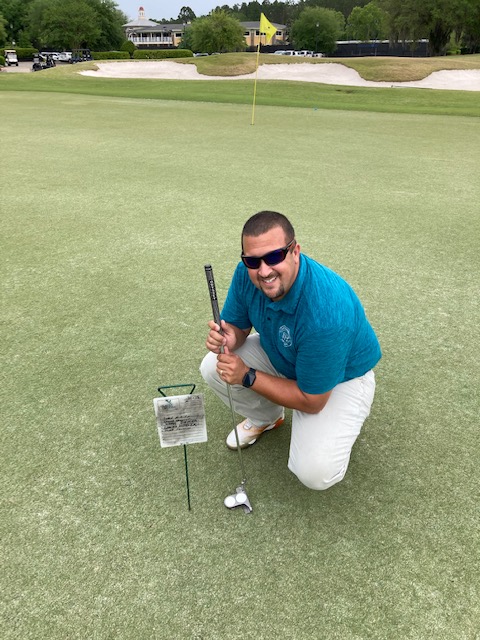 While on the road for PTI, one of the many downtime activities enjoyed by our Southern Operations Construction Manager, Mike Faustini, is golf – and according to Mike, there is no more rewarding place to play than at the Construction Career Days Golf Tournament in Northeast Florida.
PTI has been participating in this charity event since 2017, most recently as a Platinum Sponsor. In 2021, it was Mike who represented us on the course – doing PTI proud by winning the Longest Putt Contest portion of a tournament that attracted 144 golfers!
Mike reflects, "As more people visit or relocate to the State of Florida, the need for qualified construction workers grows. To support the increasing population, we need everything from roadways to homes to shopping centers down here. All of these things require skilled construction workers – and their numbers have been dwindling.
"The Construction Career Days event raises scholarship funds to introduce young high school students to the wide range of career opportunities available to
them in this hands-on environment. All I did was take my shot and sink the longest putt; those kids are the real winners."