Neighborhood Road Pavement FAQs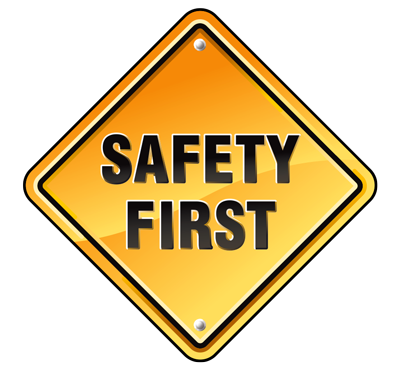 A Message for PTI's Extended Family of Employees, Customers and Suppliers
With the health concerns affecting our nation, PTI remains committed to following all national and regional workplace and work site guidelines. Promoting the safety of our people and the health and sustainability of the communities we serve remains our top priority.
Our corporate team, regional representatives and road crews are observing every precaution as we continue to develop and implement environmentally responsible and pollution-reducing pavement preservation solutions.
Neighborhood Road Pavement FAQs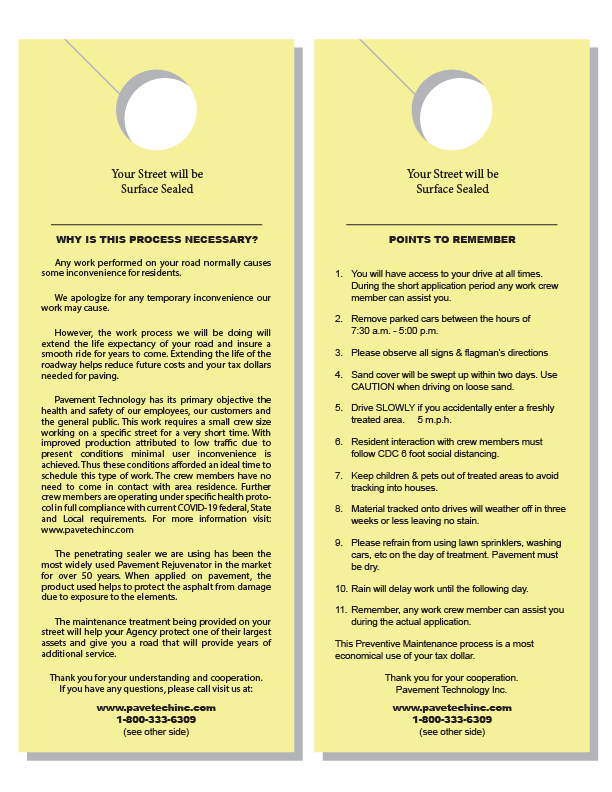 Any road work will cause surrounding residents and businesses some inconvenience, for which we apologize. On the day prior to road work in your area, PTI's road crews will post door hangers to notify every household and business that road work will be performed the following day. Our crews work as efficiently as possible to minimize disruption. You will have access to your drive at all times. The sand cover applied to the treated surface will be swept up by our crews within two days of application. Please use caution when driving on loose sand. Please refrain from using lawn sprinklers, washing cars or conducting any other activities that will allow water onto the roadway. Successful application requires a dry pavement.
Rain will delay work until the following day.
If you have vehicles parked on the road, you will need to remove them between the hours of 7:30 a.m. and 5 p.m.  We regret this inconvenience, but it is essential to the successful restoration of your roads.
Our road crew is trained to accommodate local access to the roadway. For your safety, we ask that you observe all posted signs and all flagman directions. If you accidentally drive onto a freshly treated surface use caution and reduce your speed to 5 mph.
Should this be the case, please call us immediately for assistance at: 1-800-333-6309
To avoid tracking product into your home or business, please do not allow children or pets to play or walk on the roadways until the sand covering has been removed.
Any PTI material tracked onto drives will weather off in three weeks or less, leaving no stain.
The penetrating sealer being used in your neighborhood is a standard product that has been successfully used on America's roadways since the early 1970s. It meets or exceeds all EPA, federal, state, local and industry performance requirements.
There is minimal odor associated with our product, and what odor there is dissipates quickly.
Timely road maintenance prevents more disruptive road replacement and reduces taxpayer costs by prolonging the service life of existing pavement. Preventive maintenance is the most economical use of your taxpayer dollars. Our product simply restores to the pavement the oils that have been removed through exposure to sun and weather. Once sealed, your roadways will again be water and weather resistant.