Chuck McNamee and his cousin and coworker Norm Sabol visited Johns Island while working a job out in Charleston County, South Carolina. Their goal? Get a first-hand look at the oldest tree in the northern hemisphere!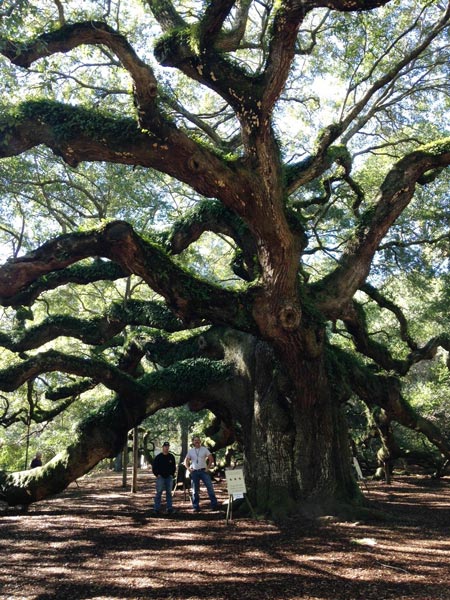 "I'd read about this real old tree that's not far from where we were working, so I asked my cousin and co-worker Norm to come on over to the island with me to see it. Wow! This thing is every bit as enormous as it looks in this picture! It's over 65 feet high and almost three feet around.
"They tell me it's only a baby, even though it's half a century old. Apparently it's not the oldest tree after all. There's one over in North Carolina that's something like 1500 years old, that's got this one beat! But I wouldn't have wanted to miss that trip. They call this one the Angel Oak Tree and it's a real beauty!
"Besides, while we were over there on St. Johns, I heard someone calling out my name. Turns out it was one of my kids' classmates down there on a mission trip helping out the locals.
"I'm not sure what the rest of the crew was doing that weekend, but for Norm and me it was a real good day!"