Most people think of Port Charlotte FL, with its mile-after-mile of beautiful waterways, a popular tourist attraction. But for some friendly critters, it's much more than that; it's home.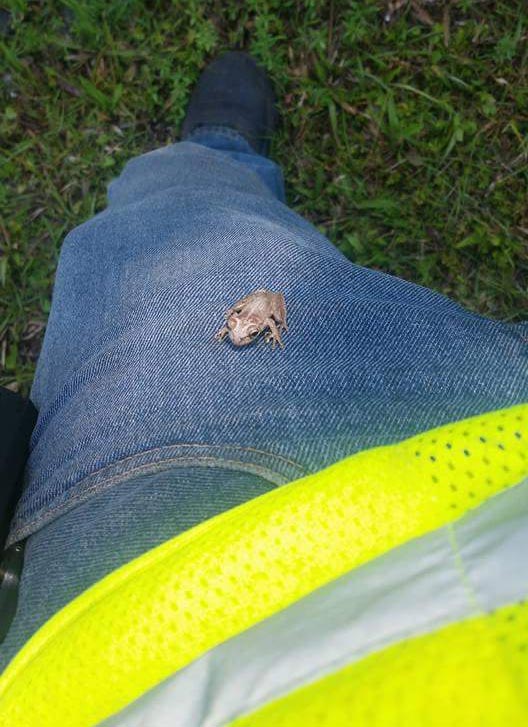 Thomas Donegan has been a PTI laborer, driver and traffic controller since 2012. When he was working traffic control back in the summer of 2014, he wasn't really expecting to be directing reptile traffic, but that's what happened.
He reports "I was just doing my job, walking the site, directing traffic and talking to people when I noticed this little guy just hanging from my pocket. I have no idea how long he'd been climbing up my leg, but I just left him there and he kept me company all day long.
"When the work day ended, I just kind of walked him across the traffic to the side of the road, scooped him off onto a leaf, and watched him hop on away."